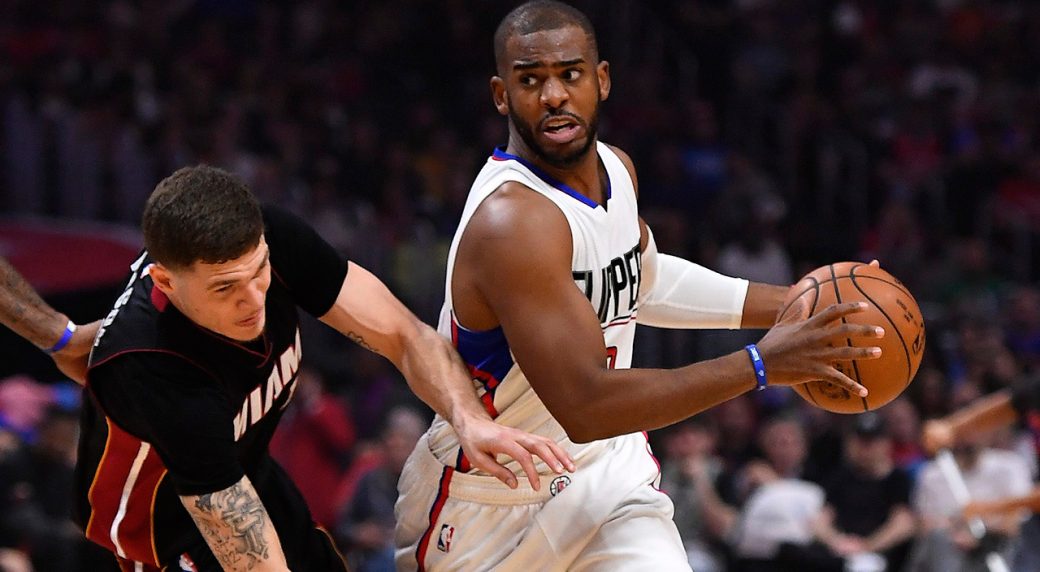 The Houston Rockets are reportedly set to enter the NBA's superteam race.
Whoever joins the Rockets, be it a so-called superstar or a role player (probably better for the team), the Rockets are automatically going to be one of the teams pointed out as capable of dethroning the Warriors. The NBA's power balance may not yet be done shifting.
According to The Vertical's Adrian Wojnarowski, the Rockets will send Patrick Beverley, Sam Dekker, Lou Williams, Montrezl Harrell, a future first-round pick and possibly other salary fillers to the Clippers in exchange for Chris Paul. By opting into the pact, Paul is eligible to make $52 million more than if he would have opted out and signed elsewhere.
If the Wizards offer something similar to what the Rockets gave up, that hypothetical would likely include some combination of Otto Porter, who would have to do a sign-and-trade, Kelly Oubre, Jr., Marcin Gortat or Ian Mahinmi.
Following the departure of Chris Paul to the Houston Rockets earlier in the week, the Los Angeles Clippers' attention has shifted towards keeping pending free agent Blake Griffin.
With perennial All-Star Chris Paul traded to the Houston Rockets, "Lob City" is no more.
So basically, it is a triple win for the Texas-based franchise. Immediately, the stories about acquiring Paul George emerged and flooded the National Basketball Association circles.
ESPN reported the Rockets would attempt to land forward Paul George, who has said he wants to leave IN and is being eyed by the Los Angeles Lakers and Cleveland among others. Harden and the boys never managed to reach Golden State.
Lowry may not be considering the Rockets any more, but he is actively looking at other teams on the open market. Paul and his Chris Paul Family Foundation - in partnership with Kaiser Permanente - announced a $100,000 grant to refurbish two computer labs at elementary schools in the Watts neighborhood of South L.A., SB Nation learned. During his three years, Dekker made the All-Big Ten freshmen team as well as the All-Big Ten second and third teams in his sophomore and junior seasons, respectfully.